Υπηρεσίες > For Business > Customs Clearance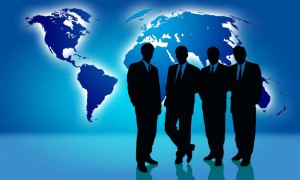 In cooperation with agents we handle customs procedures and customs clearance of goods.
We undertake all kinds of customs procedures (CUSTOMS ISSUE) such as imports (from China, America, USA, Australia, South Africa, Indonesia, Taiwan, Japan, Russia and former Soviet Republics, Israel, Canada, and all other countries) exports, warehousing, transportation, distribution and storage, insurance and transit orders. We have 35 years experience in our field which assures you a smooth and hassle-free process of your imports and exports.
 We act as consultants to Customs procedures and provide cost-effective solutions for your imports and exports
We are able to:
Offer a total package of transport and customs clearance to and from the  Country of dispatch  or receipt.
Calculate direct duties, taxes, and total cost of transport and insurance of goods to and from abroad (Door / door)
 Find through our network of correspondents, the most economically advantageous solution for the transport and clearance of your goods to financial packages (CIF, FOB, EXW, DDU, DDP, etc.)