Υπηρεσίες > For Business > Accounting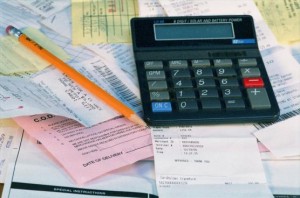 Compilation of statutes and amendments Personal Companies (OE, EU)


Recommendations / Start new Companies or sole proprietorships.


Update and maintain records of all categories of financial books such as A, B and C of KBS (Computerized and Manuscripts).


Transformations - fusions - solutions and business liquidations.


Preparation and submission of income tax returns of all types.


Preparation and submission of Statements of Value Added Tax (VAT), wage tax (payroll tax), withholding and Other Indirect Taxes.


Writing and reporting property tax (FMAP).


Tax advice.


Calculating Payroll - Personnel Management and handling all kinds of work on this (OAED Labour Inspectorate, etc.).


The preparation and submission of Analytical Periodical Statements (APD) the JKA through the Internet.
Compilation of economic studies.


Preparation and submission of appeals and objections on tax - employment and insurance disputes.